Humanscale Medical Carts

Medical Carts with computers, also known as computers on wheels (COW), are becoming a staple in the healthcare sector. They provide nurses with the ability to do bedside patient charting, accurately distribute medication and review doctors' orders and most recently have aided in the adoption of telehealth applications. Paired with a medical grade computer or a medical tablet, these carts help healthcare facilities provide the absolute best in patient care.
---
---
HUMANSCALE FOR RELIABILITY
Humanscale is a world-renown designer and manufacturer of quality ergonomic office and medical equipment. For a clean, quality and un-clutered look, the Humanscale carts run smoothly, and bring everything you need for reliable mobile computing.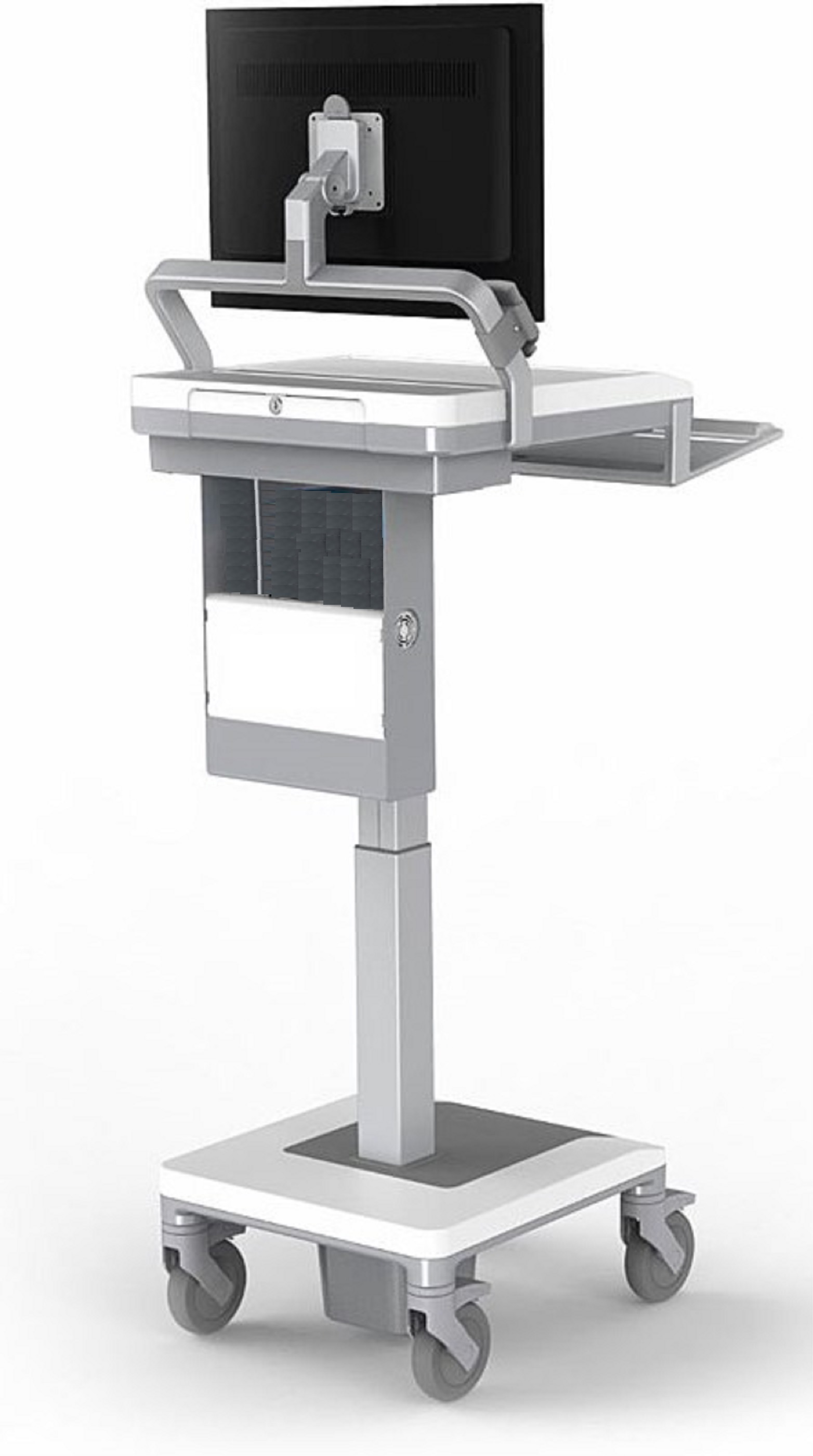 Features

Built for exceptionally intuitive, one-hand operation, the T7 is a revolutionary innovation in the TouchPoint line of mobile technology carts.
• A light-duty solution that weighs only 30 kg and offers enhanced mobility
• Sophisticated cable management system offers easier cleaning, reduces infection control concerns and prevents the ingress of liquids
• Paddle located under keyboard platform and push handle allows for effortless height adjustment
• Toe clearance for sitting or standing
• PC and laptop accommodation
Ergonomic Design for Anti-Fatigue
Everything about the Humanscale nurses carts is about creating an ideal working environment.
Built-In Power Cable for recharging Laptops
A laptop can be mounted inside the Humanscale laptop cart, and locked away, leaving only the screen exposed. The keyboard is out of site, utilizing the bench area. A wired or wireless keyboard can be used.
ACCESSORIES
Choose from Humanscale factory accessories, or have them customised locally to you requirements.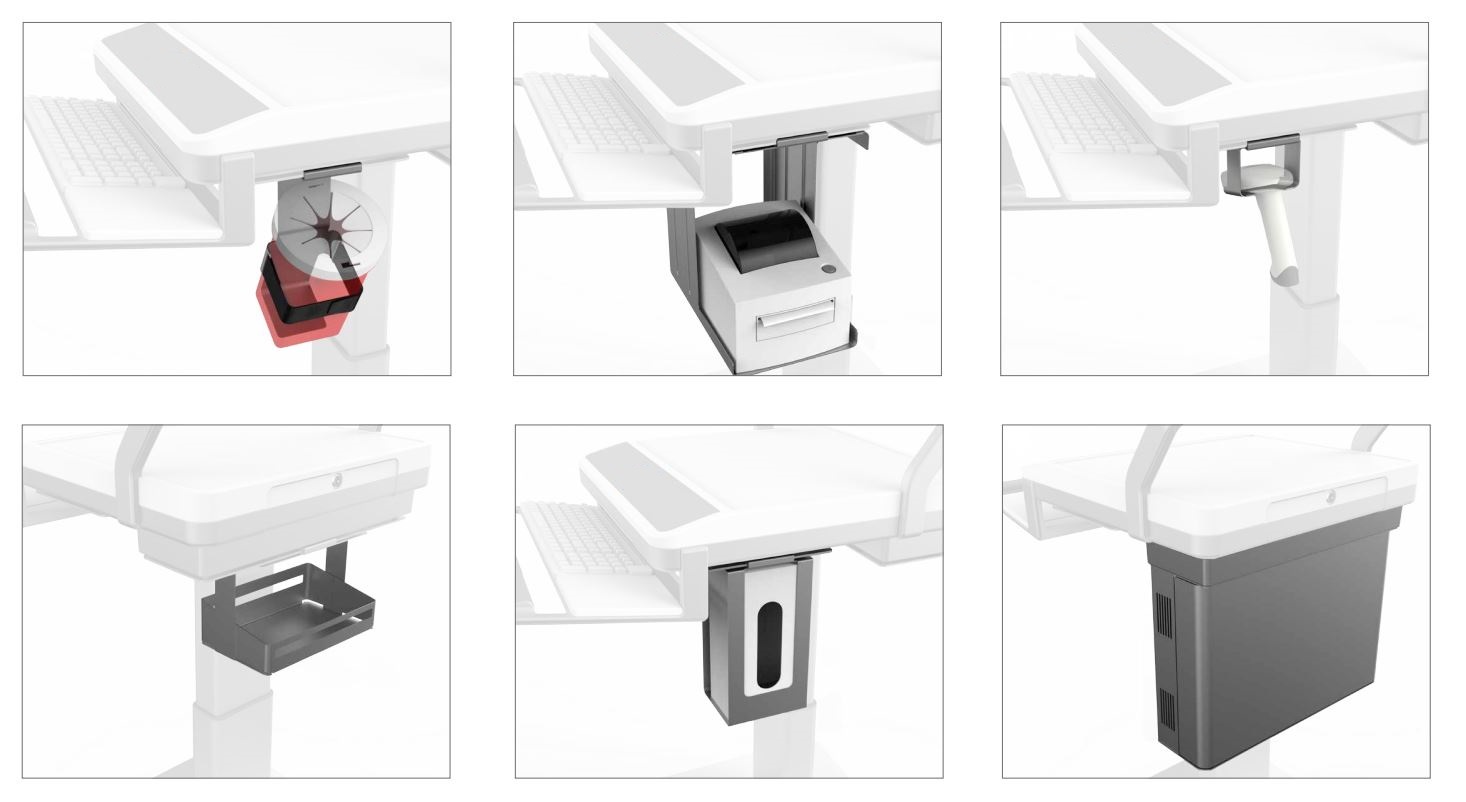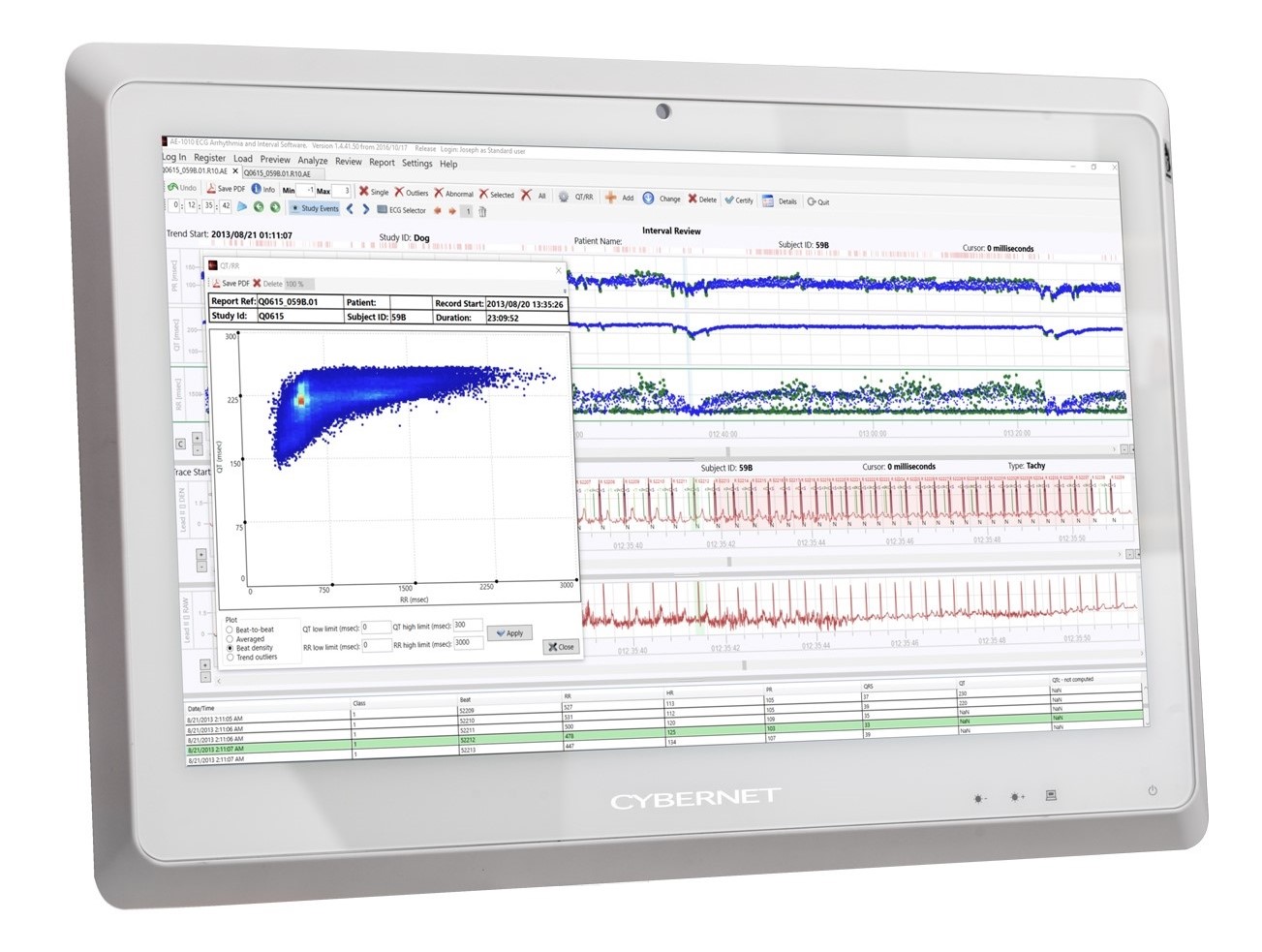 Pair with a Cybernet Battery Operated Medical PC for a Complete Solution
This cart can support a 22" display and up to 10kg in weight making it perfect for the CyberMed NB22. Our hot swap battery powered computer allows you to go room to room with no downtime or need to keep your computer plugged into a wall, increasing functionality and improving patient care.

CALL US TO ARRANGE AN ONSITE DEMONSTRATION