Keyboards, Mice and Infection Control

Computer and device use is an area in hospitals where infections can easily cultivate and spread. It is of all importance to use products that do not attract bacteria, and in turn are easy to wash and disinfect.
---
---
100% Waterproof & Washable Medical Keyboards
Medical keyboards have recently become recognised as an important and cost-effective tool for infection control.
A study performed by Dr William Rutala, University of North Carolina, found that as many as 25% of hospital keyboards tested positive for the deadly super bug MRSA. The washability of medical keyboards enables this problem to be addressed, with daily disinfecting as an effective deterrent to cross-contamination.

Our keyboards type like standard keyboards, but have unique features which make them ideal for medical keyboards. We recommend that medical keyboards are washed regularly, to eliminate pathogens on the surface, thereby protecting the users.
Our medical keyboards and mice are waterproof and feature antimicrobial protection, the two most critical qualities of effective medical grade keyboards and mice.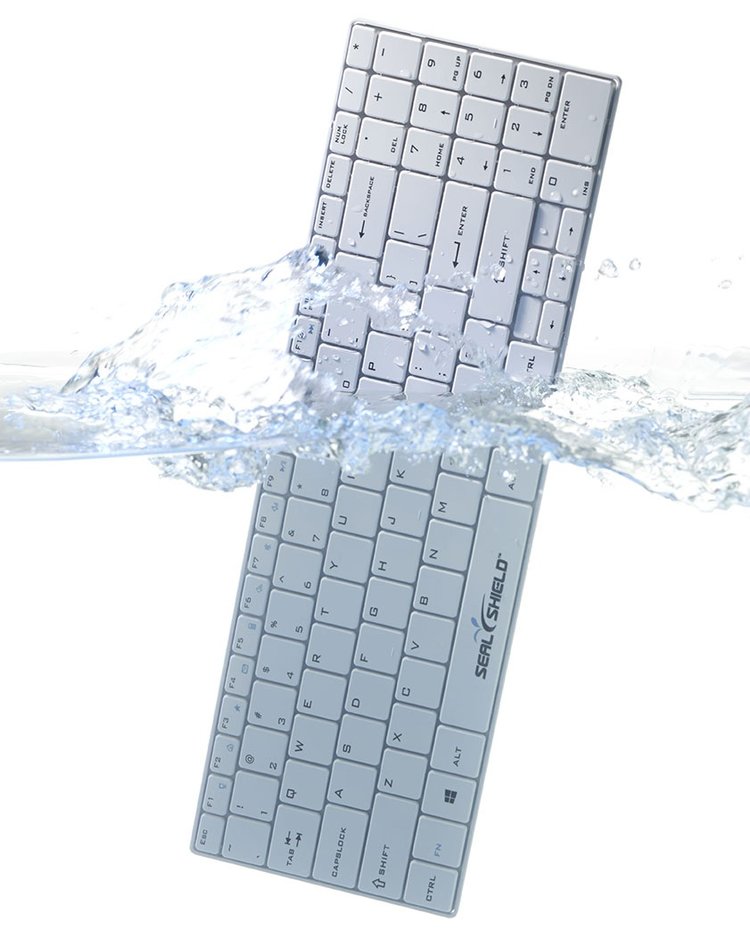 Cleaning
Element and Seal Shield medical keyboards and mice are compatible with widely used hospital disinfectants and common household cleaners including:
Sodium Hypochlorite Based Solution (10% bleach dilution).Element and Seal Shield products are Clorox Healthcare Compatible™
Quaternary Ammonium Compounds (quats) / Quaternary Ammonium Chloride (QAC) Based Solution
Hydrogen Peroxide Based Solution (H2O2)
Phenol Based Solution
Isopropyl Alcohol Based Solution
Soap and Warm Water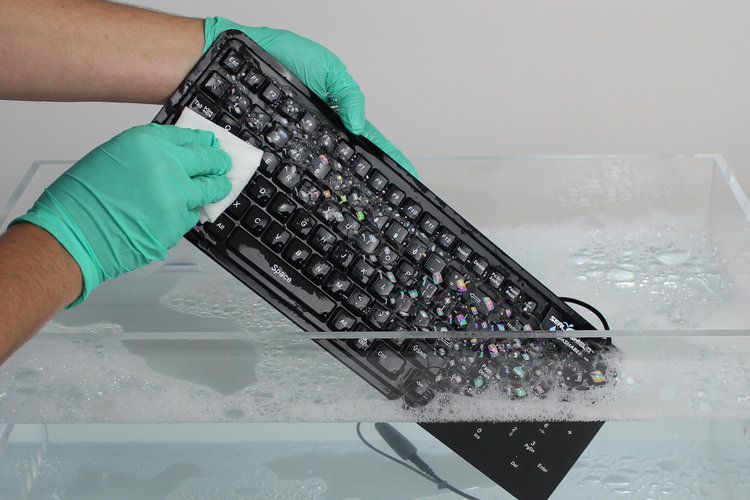 The keyboards and mice can be cleaned using various methods including:
Spray and wipe clean
Disinfectant wipes
Hand wash with soap and water or solution of choice
Wash and disinfect in your dishwasher (disable heat dry function)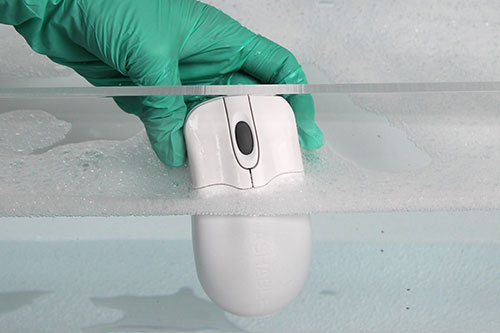 Element Medical Keyboards & Mice
White USB Medical Keyboard
USB Medical Keyboard ECT104-WH in White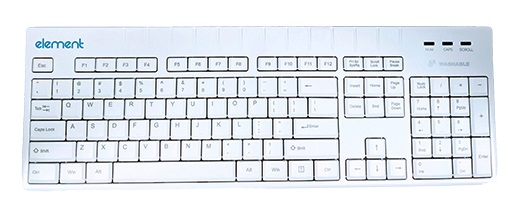 Black USB Medical Keyboard
USB Medical Keyboard ECT104
-BL in Black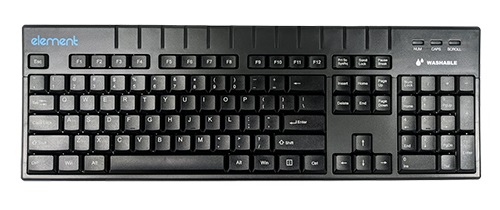 White USB Medical Mouse
USB Medical Mouse ECT408-WH in White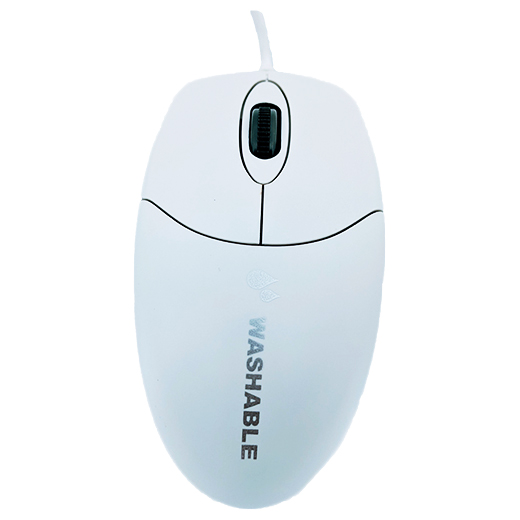 Black USB Medical Mouse
USB Medical Mouse ECT408-BL in Black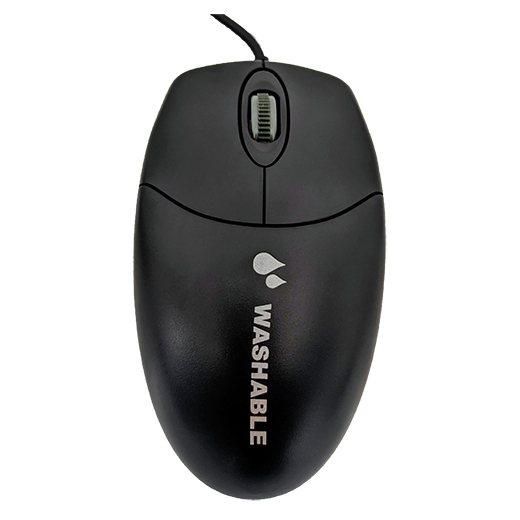 Element Keyboard and Mice Cleaning Instructions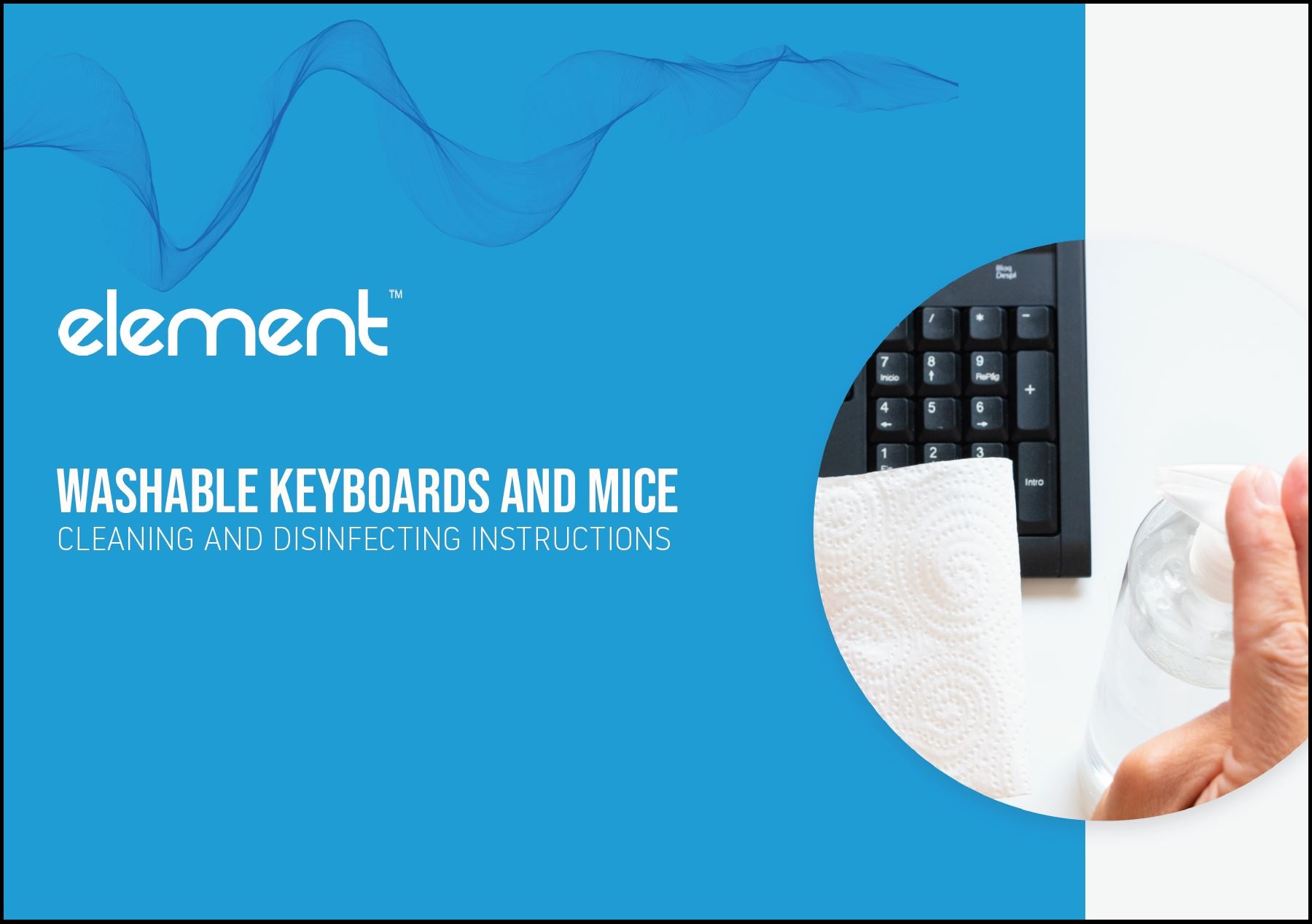 SealShield Medical Keyboards & Mice
Wired, Wireless or Bluetooth - Black or White
Choose from three connection methods. Seal shield keyboards and mice use internal sealed rechargeable batteries, so wireless or bluetooth options charge via a USB dock.

All of the Sealshield keyboards come with a soft silicon cover that can be used for particularly messy situations. It is easy to use and wipe down.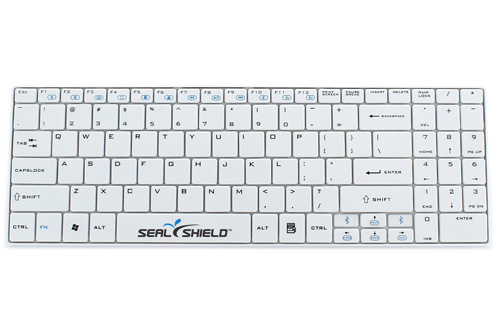 SealShield Anti-Microbial Protective Film
Medical Multilayer Screen Protectors

Touch screens are everywhere. In medical, restaurant, office, and customer-facing settings, screens are touched by countless people every day – collecting harmful bacteria and pathogens, which can then be spread to others.
During the current global fight against COVID-19, it is imperative to wear a mask and regularly wash our hands. But what about phones, tablets, and other screens that we touch so often? It's undeniable that many touchscreens and medical screen surfaces are unhygienic. Despite screens being wiped down frequently, it is often not adequate at eliminating contaminants collecting on surfaces for days on end.
Medical-Grade Screen Protector with Antimicrobial Product Protection* for any flat screen monitor, surgical monitors, patient monitors and mobile devices. Patented technology adds tensile strength to protect from dings and scratches caused by OR booms and other medical equipment. Protective film conceals existing scratches and reduces cloudiness to enhance visibility. Compatible with hospital grade disinfectants, including a bleach solution.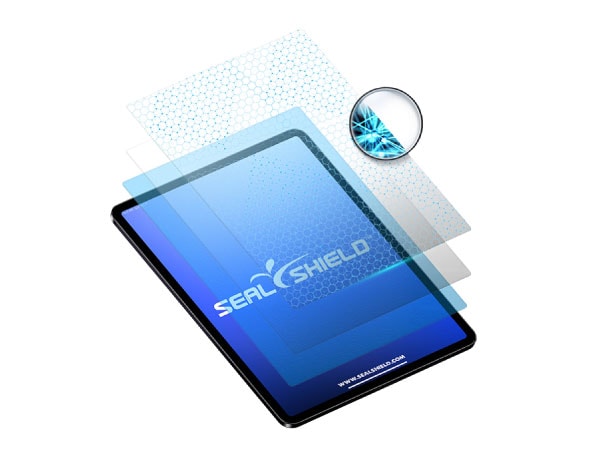 SealShield screen protector are custom made to fit any device including:



AIO computers and touch screens


Tablets


Phones


LCD Scanners


Patient Monitors


Multi-Layer & Ultra-Clear Protective Film
Seal Shield medical screen protectors are easy to install with an advanced 3-layer design that adds extra tensile strength. An ultra-clear film provides improved visibility

Compatible with Medical Disinfectants
Seal Shield screen protectors are compatible with medical cleaners & disinfectants to eliminate pathogens on the surface without causing damage to electronic devices


UV Resistance for Product Protection
Seal Shield medical screen protectors feature advanced UV resistance. Unlike standard screen protectors, Seal Shield medical screen protectors can be disinfected using UV sanitation without causing product damage

Antimicrobial Product Protection
Seal Shield medical screen protectors contain an antimicrobial agent to prevent microorganisms from degrading the product. This preserves product functionality over time throughout regular disinfection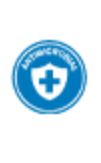 SealShield Infection Control & Device Management
ElectroClave UV-C Disinfection
The ElectroClave provides an all-in-one solution for mobile device management and UV-C disinfection by offering cloud-based oversight and 360° disinfection technology, destroying pathogens on all sides of electronic devices. The ElectroClave is the perfect enterprise solution for disinfecting and managing mobile devices in healthcare settings.
Smart Sanitisation
Smart, 360 degree sanitisation within the ElectroClave ensures your devices are getting properly sanitised without any material degradation to help maintain the life of your mobile electronics. The ElectroClave provides teh flexibility to adjust the sanitisation cycle times based on workflow or specific needs.
Adjustable Configurations
Given the ability to adjust sanitisation bay sizes and shelf configuration options, the ElectroClave provides the flexibility to adapt to the multiple device shapes and sizes. This allows for the sanitisation of multiple devices at once, to help with the change in workflow demand.
With space typically at a premium, the ElectroClave can be wall mounted, stacked on top of each other and even desk secured to counter tops if required. An on-board network switch allows multiple ElectroClaves to be daisy chained together to help minimize the need for multiple network connections.

Compliance Policy Monitoring
The ElectroCLave online portal allows managers to set and manage infection control policies for your managed mobile devices. Set policies at a system level, department or by individual device to help drive and maintain compliance. As devices, workflows and polices change, the ElectroClave online portal can easily adapt to these changes with ease.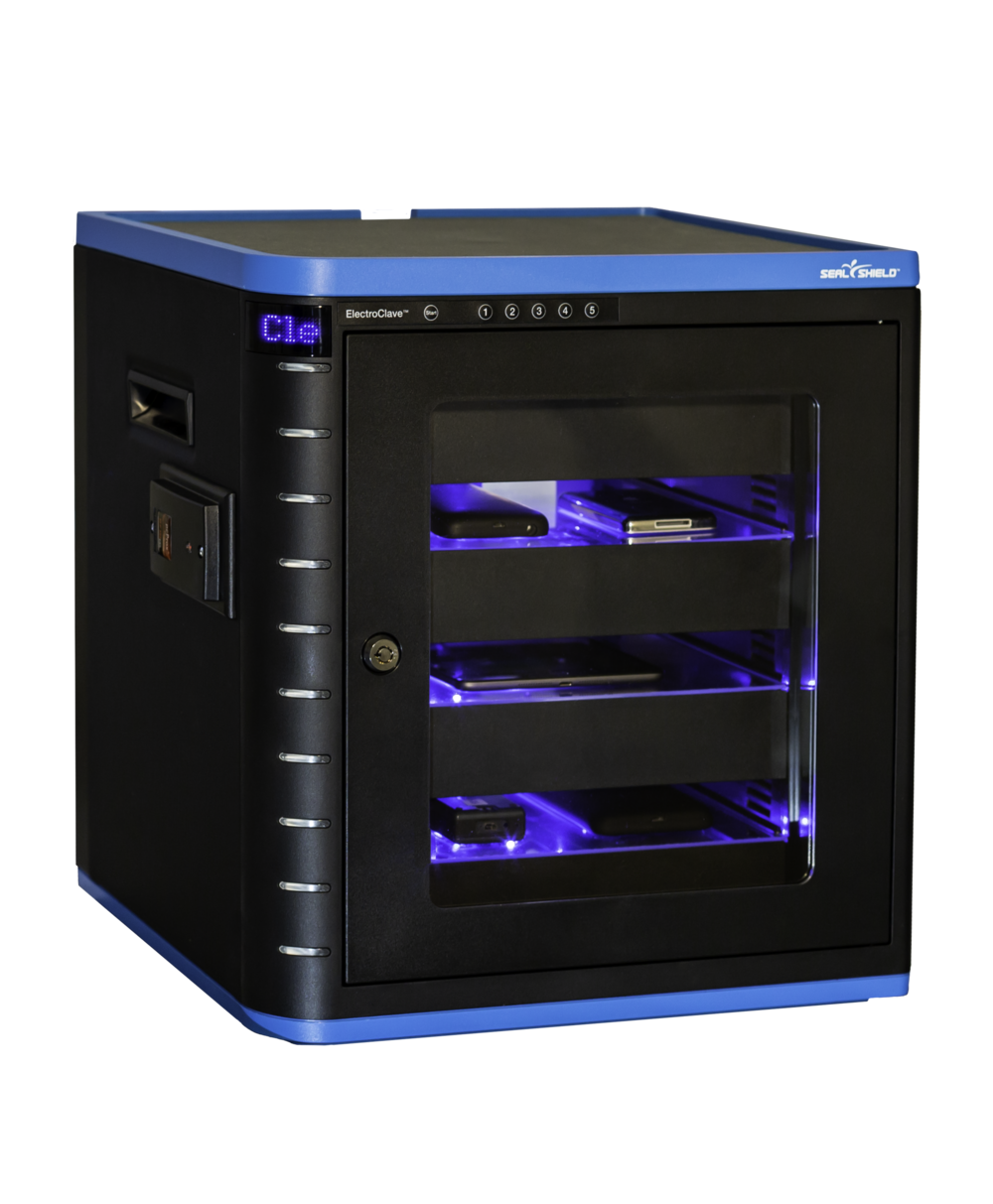 Integrated RFID Technology
The ElectroClave platform allows RFID technology to provide easy access, along with device-to-user identification. Use your existing 125KHz or 13.56MHz employee badges for easy access to the ElectroClave for device sanitisation. Paired with UHF RFID-tagged devices, capturing usage and device data is effortless. Each time a user accesses the ElectroClave to either sanitise or remove a device, that information is capyured through RFID scans and sent to the cloud portal.